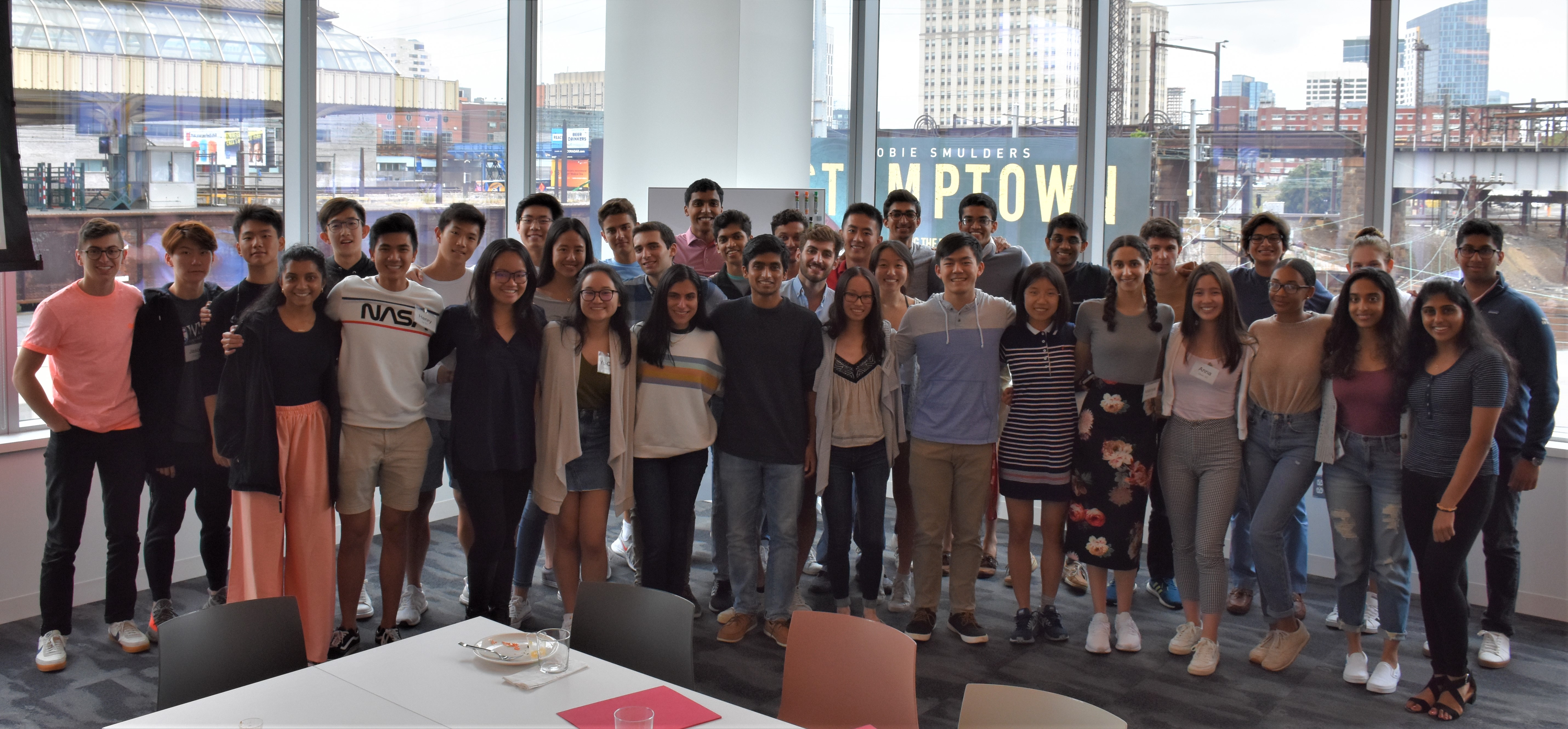 Visiting LSM
Prospective students wishing to meet with the LSM Program Director, Coordinator, and/or current students, are encouraged to contact the LSM Program Director to set up an in person or virtual appointment: stokespm@upenn.edu. Alternatively, join us for one of our regularly scheduled "What is LSM?" virtual info sessions by registering here.
General information on visiting Penn, including details on virtual tours and live student-led virtual tours, are available via Penn Admissions.
Class Size
The LSM freshman cohort is limited to 24 students each year, and the admissions committee seeks to admit committed students with diverse backgrounds and interests.
Preparation, and Completing the Application
Given the program's focus in the life sciences, LSM applicants are strongly encouraged to have undertaken a high school curriculum that includes the most rigorous sequence of coursework in the sciences and math (including calculus) available to them. Applicants to LSM must submit the Common Application, indicating LSM as their desired course of study, along with the Penn Writing Supplement and the LSM Supplemental Essay. With regards to standardized testing, please visit the University of Pennsylvania's Admissions website for the latest information on testing requirements.
Financial Aid
The University of Pennsylvania practices need-blind admissions for applicants who are citizens or permanent residents of the United States, Mexico, and Canada. Penn is committed to meeting the full demonstrated need of admitted students for four years with no-loan financial aid. For more information, please visit the Admissions page on financial aid.
Additionally, with regards to the LSM-required summer internships after sophomore and junior year, we are able to guarantee that they will be paid. If an internship is unpaid or paid less than the guaranteed minimum, then LSM students are eligible to receive a stipend through an LSM fund. There is also a limited amount of funding for students who wish to pursue an LSM-related research internship at the end of freshman year.
Review Process
In reviewing applications, the committee—consisting of Penn admissions officers and the LSM program directors—will be looking for a good fit between the applicant and the program.  In particular, successful applicants will demonstrate high achievement in academic and co-curricular activities (especially in the sciences), leadership potential, and a robust interest in exploring the connections between science and business. Actual business experience is not required. The supplemental essay gives applicants the opportunity to discuss the nature and extent of their interest in detail.
Applicants not selected for LSM can be considered for admission to either the College of Arts & Sciences or the Wharton School as a single-degree candidate.  Students may identify either single-degree option (College or Wharton) as an alternative on the application.  Those not admitted to the LSM program will be reviewed automatically for the indicated single-degree program.
Questions?
For general questions about Penn's admissions policies and procedures, please contact the Office of Undergraduate Admissions.  Prospective students seeking admissions statistics or other detailed information may wish to get in touch with their Regional Admissions Director.  Questions relating specifically to the LSM program should be directed to the LSM Program Office. You can call 215-746-3035 or email Peter Stokes, the Director of Advising and Administration.